Halo Ear Cuff
Description
A thin subtle ear cuff that can be worn at various heights of the ear for a faux piercing look.
- Dimensions: Outer diameter is 12mm.
- Materials:
Silver -- Argentium sterling silver.
Gold -- 14K gold fill or 14K Gold.
*Sold as a single earring
Customer Reviews
12/23/2020
Jamie L.

Canada
Beautiful
So simple and beautiful. Easy to wear and adds interest to my day to day look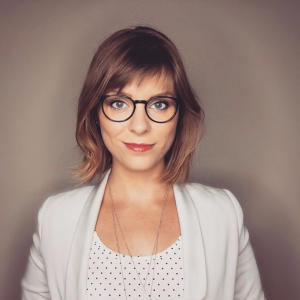 CC
09/11/2020
Celeste C.

Canada
It's perfect
I love it. I actually think I may have seen this exact cuff in a store in Vancouver years ago and wasn't sure if I could pull it off —and regretted not buying it since!! I later stumbled across Kara Yoo's jewelry in a local store in Ottawa and noticed they had this in silver so looked online and found it in gold. I put it on the day it arrived (around a month ago?) and haven't taken it off.
02/07/2020
Marielle D.

Canada
Amazing
Such a wicked hoop!
12/03/2019
Natasha C.

Canada
Love!
Love this ear cuff. I haven't taken it off since I got it. It looks like a piercing without the pain :)